OUR MISSION
2 Oceans was born of a desire to help prevent damaging hurricanes with an additional benefit to generate clean energy and green power to help power our planet for generations to come. Innovation, visionary concepts and science come together to form a dynamic foundation that fuels all of our research, product designs and potential partnerships.
Preventing hurricanes isn't just a scientific achievement of enormous proportions; it's also a major feat for humanity itself. The ability to alter how populations in hurricane-prone areas plan for the future is powerful. As we work to making hurricane prevention a reality, we're also striving to help everyone from islanders to business owners protect their persons, their property and their livelihoods and assure governments that there's a new way to stave off catastrophic hurricane-related human and financial losses.
ABOUT BRUCE MORTON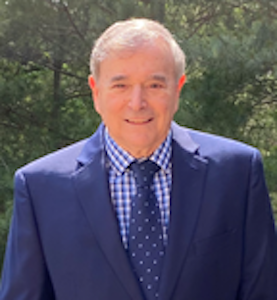 At the heart of it all is aerospace engineer and rocket scientist Bruce Morton. After receiving a B.S in Aeronautics and Astronautics from New York University, Bruce pursued graduate work at the University of Pennsylvania, ultimately earning an M.S. in Mechanical Engineering. This helped launch a stellar career that included positions at Lockheed Martin, Boeing and Raytheon. Morton has worked in engineering, business development and strategic planning, including the design, testing and launch of re-entry systems and orbital spacecraft for NASA, The Department of Defense, and the Intelligence Community, as well as numerous projects related to renewable energy.
While at Lockheed Martin, Morton was also an Adjunct Professor at George Washington University, where he taught graduate courses in Cybersecurity and Management Information Systems. Although he retired from Lockheed Martin in 2010, he still works full time in the business.
It's Bruce's passion for hurricane prevention that spurred the concept of employing solar power satellites (SPS). He has homes in both Northern Virginia and St. Thomas, U.S. Virgin Islands. While at his island retreat, Bruce became more intimately aware of the financial and human impact of hurricanes. He also began to worry about the apparent rise in hurricane intensity. From this insight came the idea to affect hurricanes while they're still in their earliest stages, as tropical depressions, and the concept of solar power satellites for hurricane prevention came to be.